General Information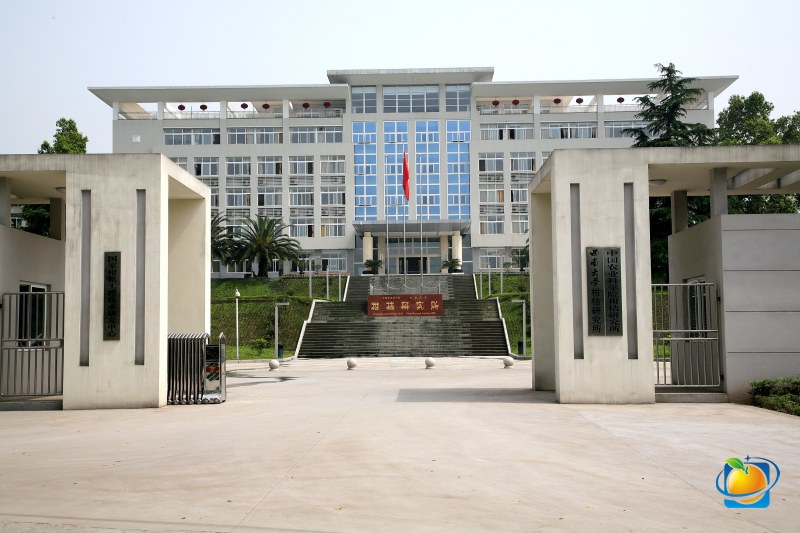 History of the CRI: The Citrus Research Institute (CRI), As the national scientific research center for citrus fruits, was established in 1960, directly subordinated to the Chinese Academy of Agricultural Sciences (CAAS), the Ministry of Agriculture. It is located in the Municipality of Chongqing, occupying an acreage of 130 hectares. The CRI was incorporated with the Southwest Agricultural University (SWAU) in September 2001, and the newly established Southwest University (SWU), the merger of the former Southwest Normal University and the Southwest Agricultural University) as one part of SWAU in July 2005, with the CRI retaining its original name as the CRI of the CAAS, under the co-construction of both SWU and CAAS.
Administrative Sections: The Integrated Administrative Office, Scientific Research and Extension Office, Finance and the State-owned Asset Management Branch and Security Branch.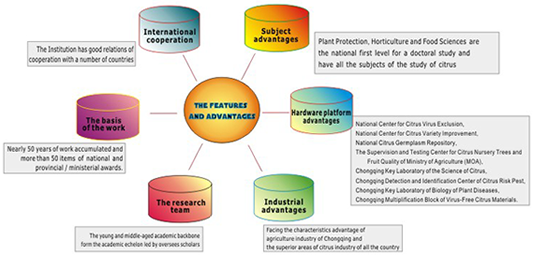 Research Sections: Germplasm and Breeding Section, Cultivation Section, Plant Protection Section, Storage and Processing Section, and South-China Fruit Information Section.
Research Platforms: National Citrus Engineering Research Center, National Citrus Improvement Center, National Center for Citrus Virus Exclusion, National Citrus Germplasm Repository, National R&D sub-center for Citrus Processing, National Field Observatory of Citrus, Supervision & Inspection & Testing Center for Citrus Quality and Nursery Trees (MOA), Citrus Engineering Research Center (MOE), Chongqing Key Laboratory of Citrus Science, Chongqing Key Laboratory of Plant Disease Biology, Chongqing Center for Citrus Pest Diagnosis, Chongqing Citrus Engineering Research Center, Functional Laboratory of Citrus Disease & Insect Pest Control (MOA), Functional Laboratory of Citrus Cultivation & Farming (MOA), Key Laboratory of Citrus Science (CAAS).
Research team: The CRI has 216 staff members, including 92 scientists and technicians, including 46 senior and principal research scientists. Among them are 21 doctors, 1 national-level talent selected by the National Hundred, Thousand and Ten Thousand Talent Project, 3 provincial ministerial experts and 4 are leading scholars of the CAAS in plant pathology, genetics, breeding, and fruit processing.
Research projects: The CRI has carried out many research projects, including national key research projects, 863 projects, National and Chongqing Natural Science Foundation projects, and has participated in more than 10 international cooperation projects.
Research Achievements: The CRI has gained 143 academic achievements, including 9 national awards, 48 provincial/ministerial awards, and 7 patents. More than 80 books and 1,400 theses have been edited and published.
Publication: Two periodical journals, "South China Fruit" and "China Fruit News" are edited, published, and distributed by the CRI.
Recent Update
Contact Us
Address: Xiema, Beibei, Chongqing, P.R.CHINA

ZIP: 400712
TEL: 86-23-68349017, 86-23-68349098

FAX: 86-23-68349712
E-Mail: wangjia@cric.cn