Quality and Safety Control of Citrus Products and Standards Formulation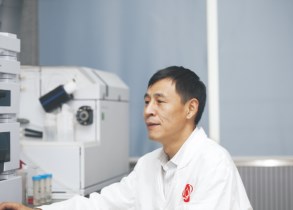 . Principal Investigator, Deputy Director, Prof. JIAO Bining
This research team is led by Prof. JIAO Bining. The team members include: Associate Profs. WANG Chengqiu, ZHANG Yaohai, Senior Technical Officer ZHAO Qiyang. There are four major research areas:
1) Establishing standards and developing whole-course-control techniques for citrus quality and safety;
2) Developing detection techniques;
3) Developing detection techniques for citrus traceability;
4) Developing high efficiency pre-sampling methods and kits for the rapid detection of low-level microbial/chemical contamination.
The major ongoing research projects are: Research and development of MRL standards and safe-use techniques for 2,4-D and forchlorfenuron on citrus fruits, Rapid Immunoassay for imazalil residues in citrus fruits based on luminescent quantum dots, Determination of the geographical origin of citrus fruits using near-infrared spectroscopy, Study on the determination of photoinitiators in fruit juices by capillary electrophoresis and its migration rule.
So far, twelve agricultural industry standards have been formulated and rectified by this team, and other six projects, such as Determination of hesperidin and naringin in citrus fruits and derived products, are being studied. Currently, ten graduate students are under the supervision of the team.
Contact:
Tel: 86-23-68349046
E-mail: jiaobining@cric.cn, wangchengqiu@cric.cn
( Last update: 2014.2)
Contact Us
Address: Xiema, Beibei, Chongqing, P.R.CHINA

ZIP: 400712
TEL: 86-23-68349017, 86-23-68349098

FAX: 86-23-68349712
E-Mail: wangjia@cric.cn